Monkey the little miracle kitty was rescued from a difficult and abusive environment that left her with paralyzed hindquarters. But she didn't give up fighting!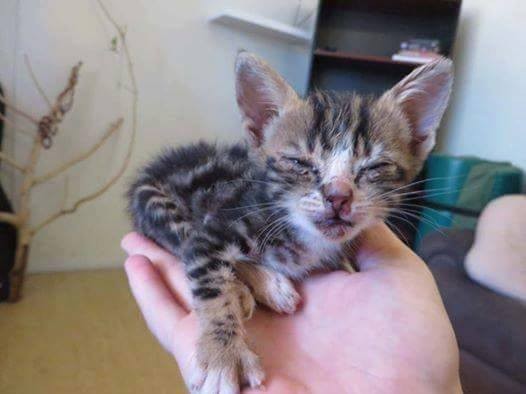 Photo: Monkey The Miracle Kitten
After losing the use of her back legs, Monkey tried everything she could to survive. She was just two weeks old when she was rescued by a kind person named Tegan, who brought the little kitten to safety.
The nearest vet or supermarkets were 8 hours drive away, so the rescuers (Tegan and Kyleigh) worked tirelessly with very limited resources to save the little kitten.
"With warm baths, hourly feeds, a comfy bed and lots of rest and cuddles, Monkey amazingly began to gain strength," Kyleigh said.
The little kitten, who was found semi-lifeless and small enough to be held in the palm of a hand, started to show strength, curiosity and affection.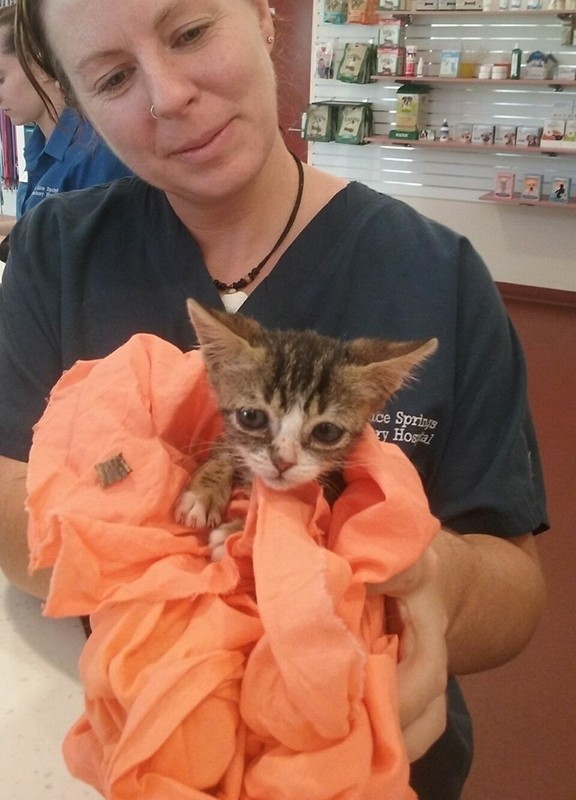 Photo: Monkey The Miracle Kitten
She began to thrive under her rescuers' care. "Like a monkey amidst the trees, she surprised everyone who came in her path, with her incredible strength using only her upper body to explore the red earth surrounds."
Read more on the next page: