Valentino is a shelter cat that no one would touch. But when this woman offers him a hug, he thanked her with the sweetest meow.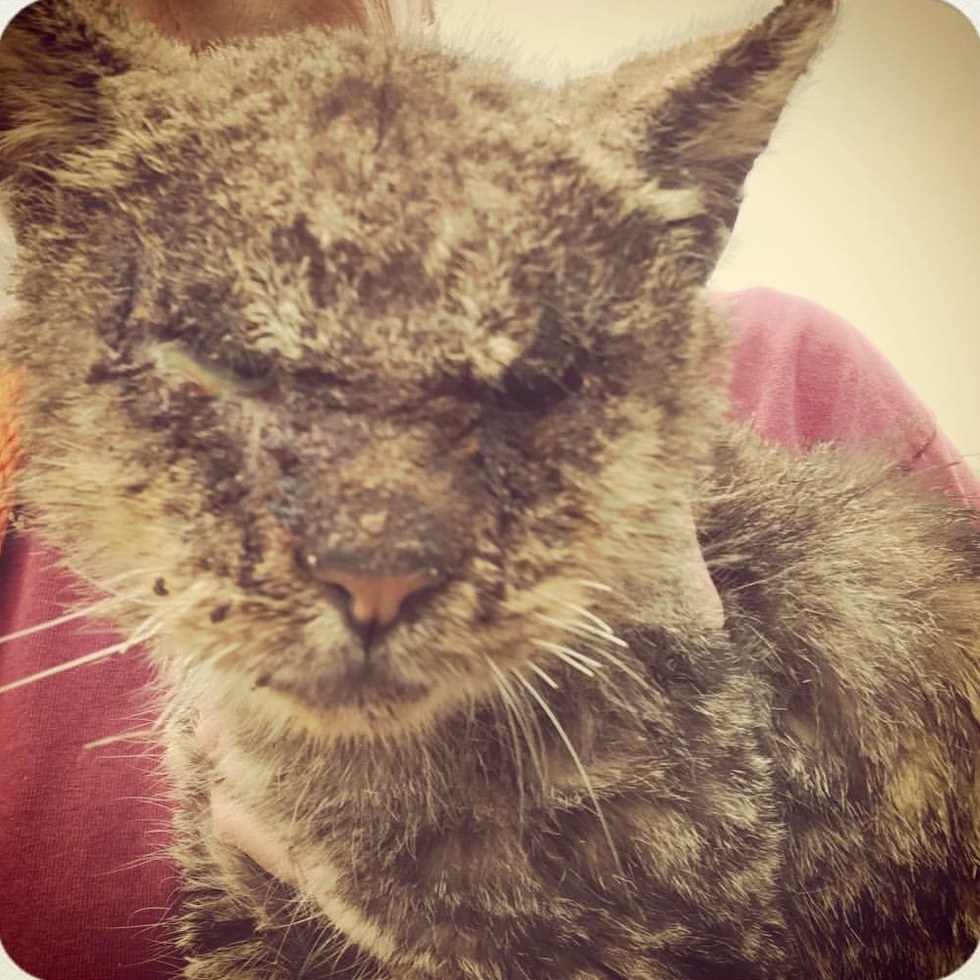 Elaine Seamans
Valentino had a difficult life and his condition was very bad. Elaine Seamans at Baldwin park shelter, was shocked to see his condition. The kitty was suffering from bad condition called sarcoptic, his eyes were infected too.
"It killed me to see him in that condition, knowing how defeated he must have felt. I opened his cage door after being shocked by his appearance. He stood up and almost fell over but he turned and came to me. Valentino reached out his little paw and made the tiniest cry for help," Elaine said.
Elaine didn't care about the kitty's illness and offered hima warm hug.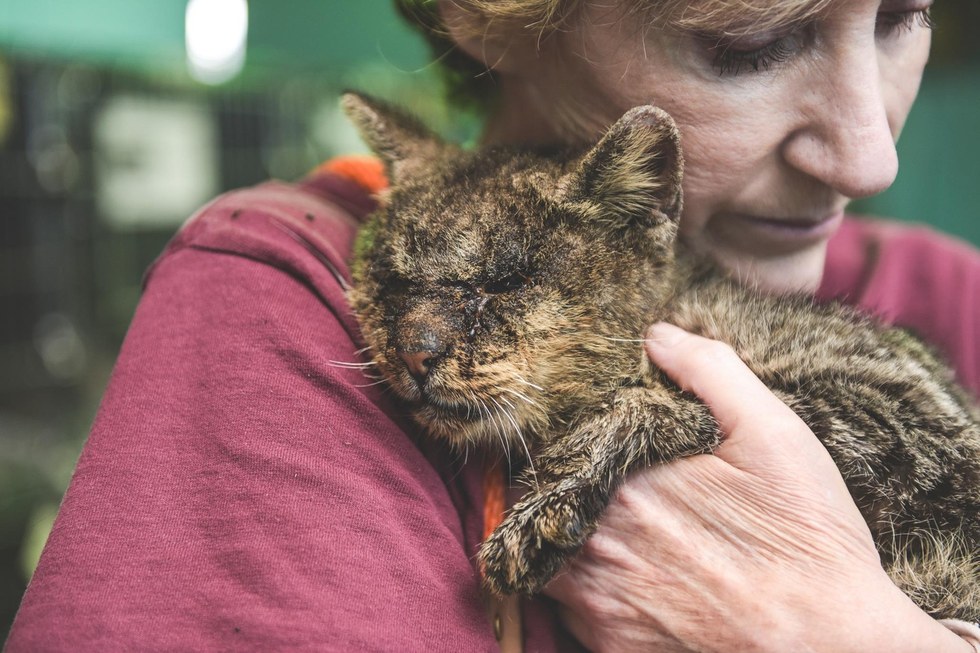 John Hwang
The kitty was so thankful that he thanked her with the sweetest meow like saying "Thank You!"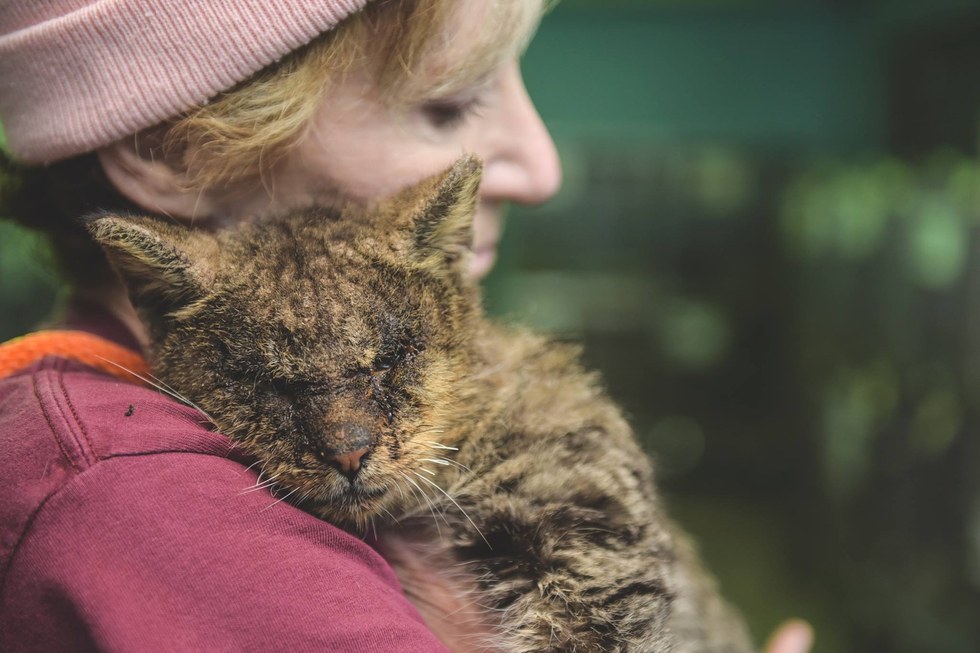 John Hwang
"This is one of the sweetest cats I've ever met. When I saw him in medical at Baldwin park shelter he stole my heart," Elaine said.
Elaine talked with Toby Wisneski, founder of Leave No Pets Behind and after hearing his little cries for help over the phone he decided to not let him die.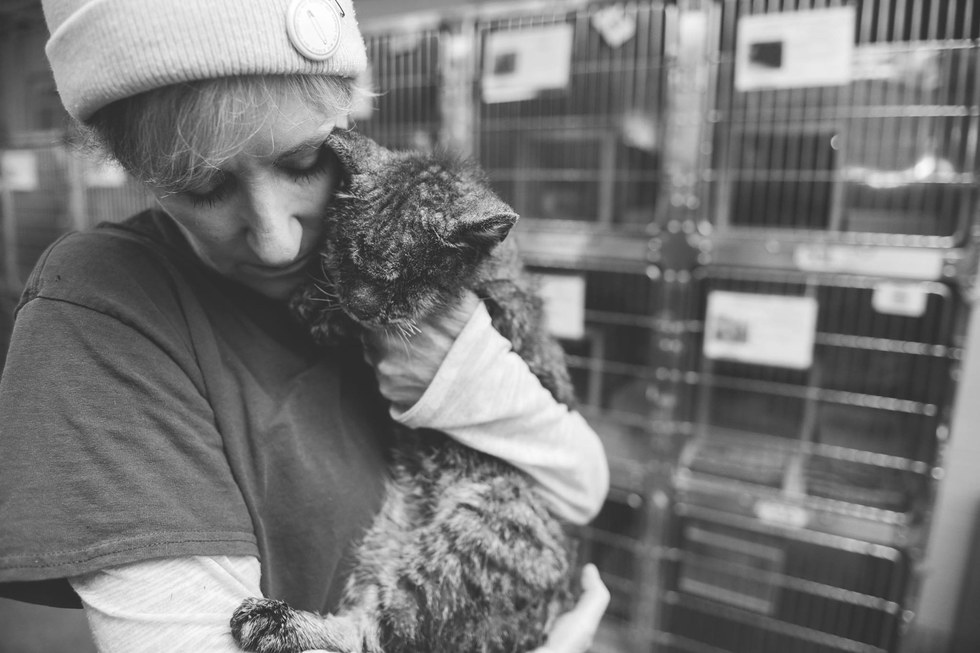 John Hwang
Watch the video on the next page: