These two kittens have a touching story! One of the them has no eyes, and the other just has one. Lola and Lucy, were found by a small rescue group called Happy Jack Rescue, unfortunately they didn't have the financial resources to care for the cats properly so they decided to ask for help.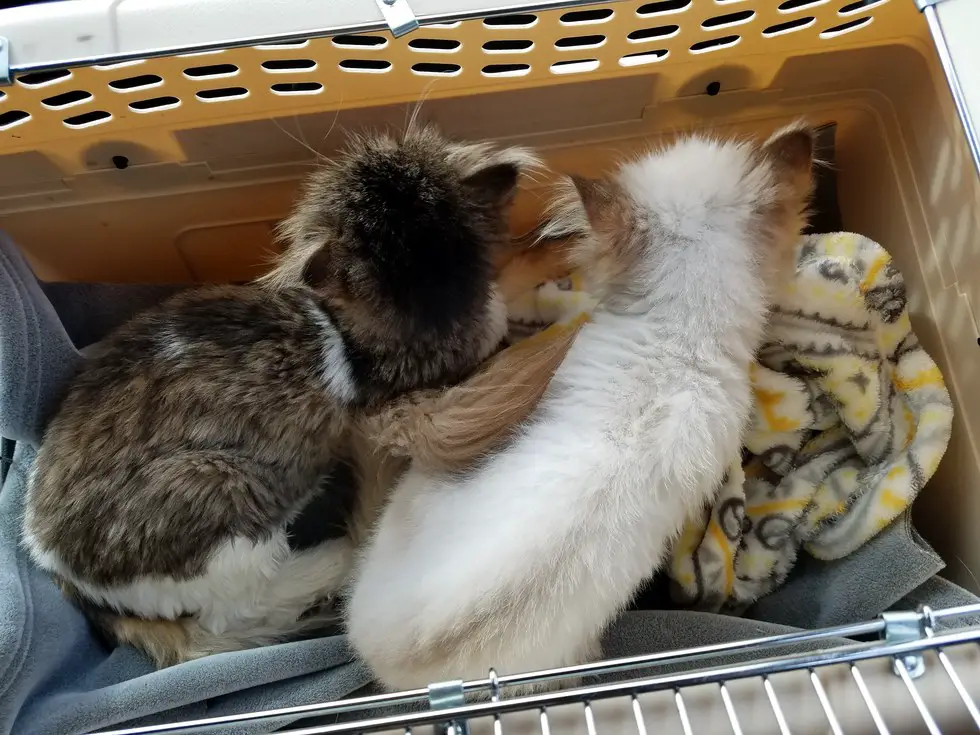 Credit: Specialty Purebred Cat Rescue
Specialty Purebred Cat Rescue decided to adopt them. Kirsten Kranz, the founder and director of SPCR had a difficult mission to bring the kittens 1,600 miles from Indiana to Wisconsin.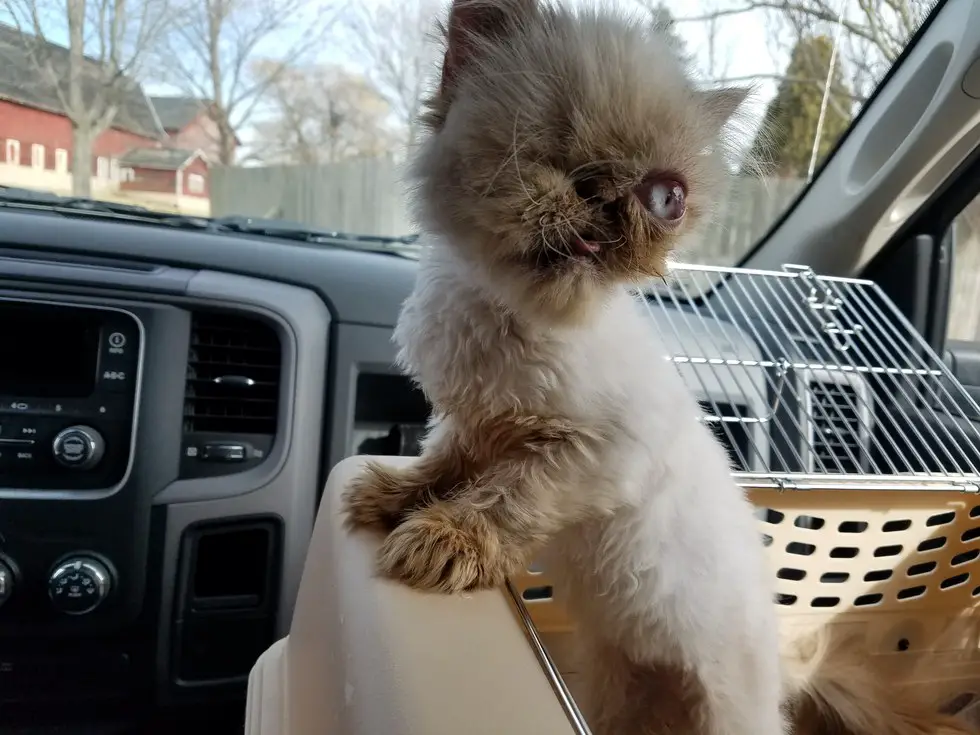 Credit: Specialty Purebred Cat Rescue
Lola and Lucy were transported to Wisconsin! Lucy is the blind one. Her photo is below: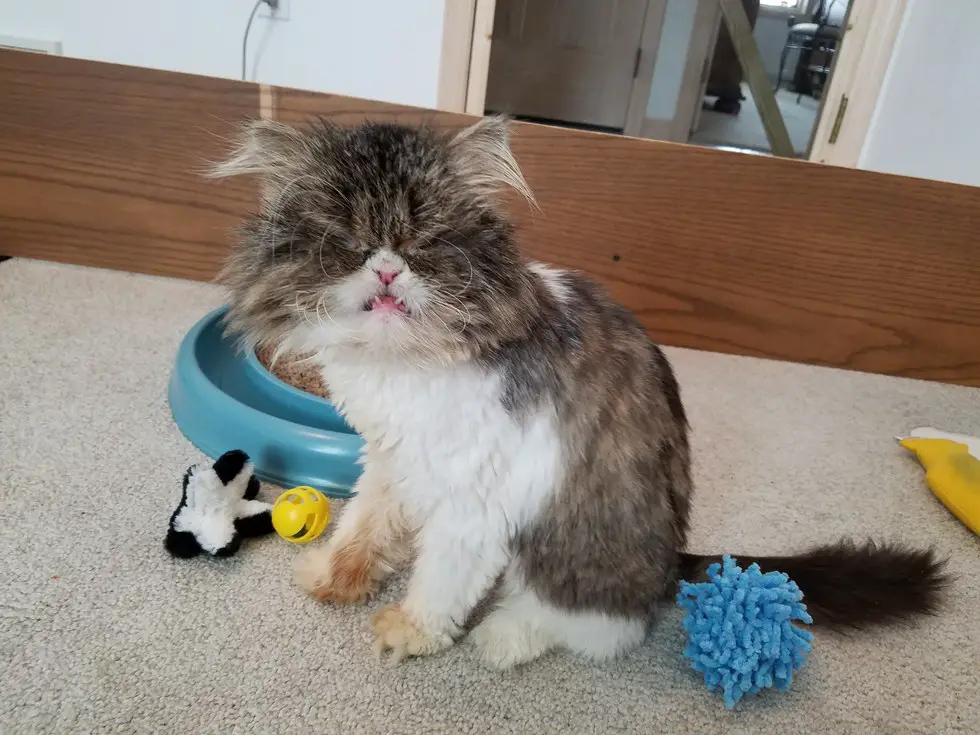 Credit: Specialty Purebred Cat Rescue
Read more on the next page: