Mike Anderson and Darrell Watson are 2 volunteer rescuers. They made local headlines for saving two pit bulls who were stranded in the waters for more than 16 hours.
It was the series of flash floods that hit Louisiana and many animals were left homeless. Thankfully, Mike and Darrell were there to help them out!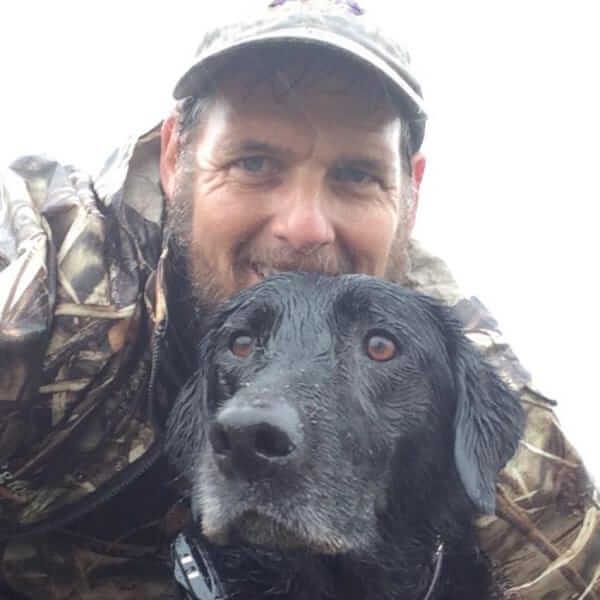 Credit: Mike Anderson / Facebook
The first dog was safely on the boat when the rescuers spotted something struggling to surface within the bushes – it was a dog! And another!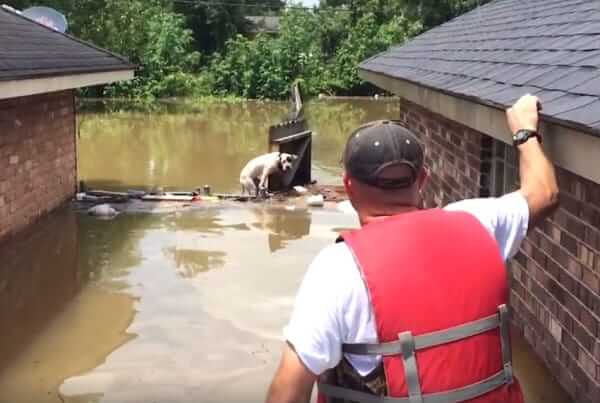 Credit: Mike Anderson / Facebook
Mike and Darrell ended up saving the two pit bulls with huge success.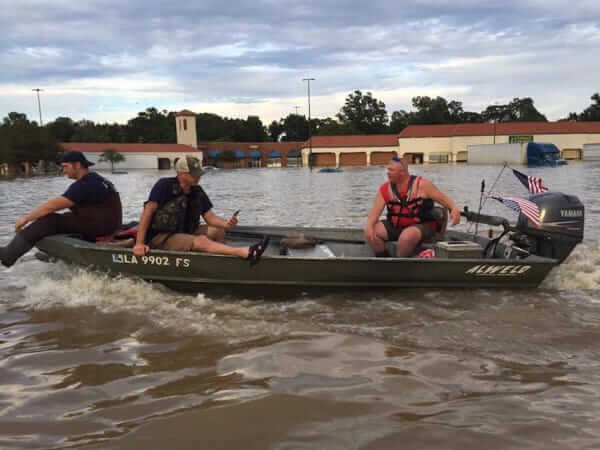 Credit: Darrell Watson / Facebook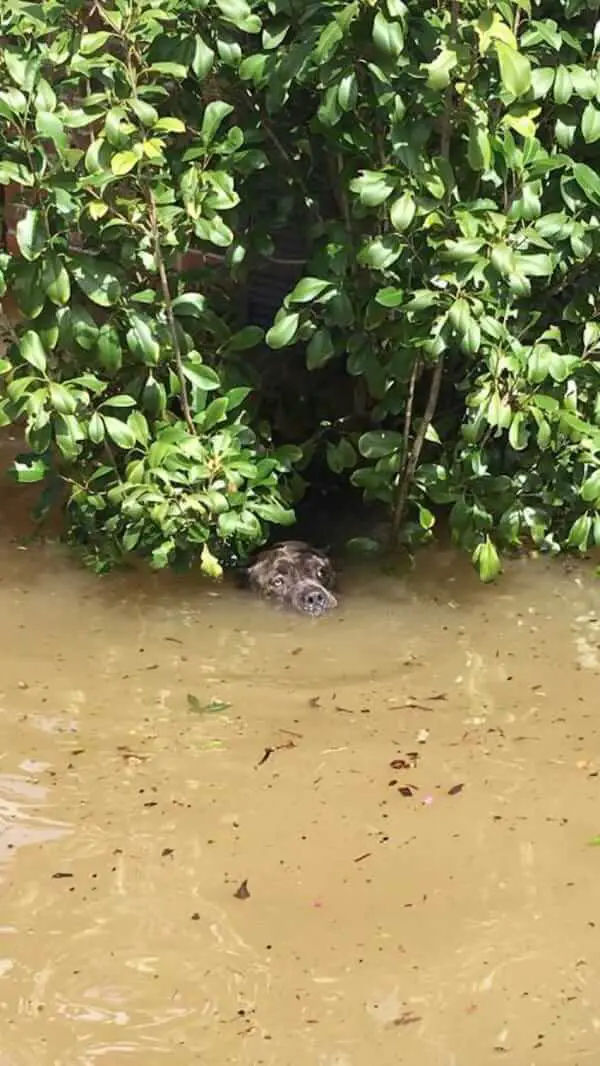 Image Credit: Josh Petit / Facebook
Watch the rescue video!
Remember to like our page and share this post with your friends!