Lazarus was rescued from a 12 x 12 barn stall where he spent the last 6 six years.Now he's 7-year-old and after being shaved he lost 35 pounds of fur.
He was taken by a dog groomer who shaved dog's matted and overgrown fur.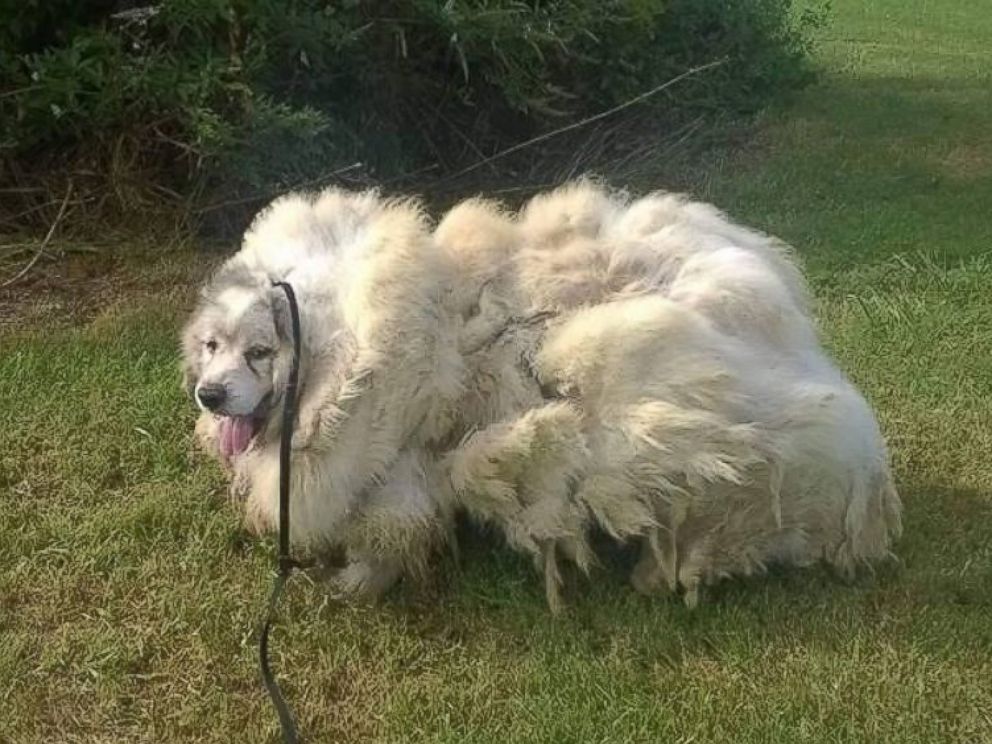 Credit Amanda Charsha-Lindsey
After he was shaved, Lazarus was looking unrecognizable without those 35 pounds of fur.
"Great Pyrenees have double coats and they're supposed to be able to move around and shed those hairs. He was in a stall and not able to shed the hairs." Charsha-Lindsey said.
Lazarus is now enjoying a new life in Virginia with Charsha-Lindsey, who is part of Big Fluffy Dog Rescue.

Credit Amanda Charsha-Lindsey
Watch the video on the next page: