Sidney was a stray dog living on the streets of India and his back legs were paralyzed. He had a huge wound and was covered in dirt. He was sitting on the side of the road, unable to move.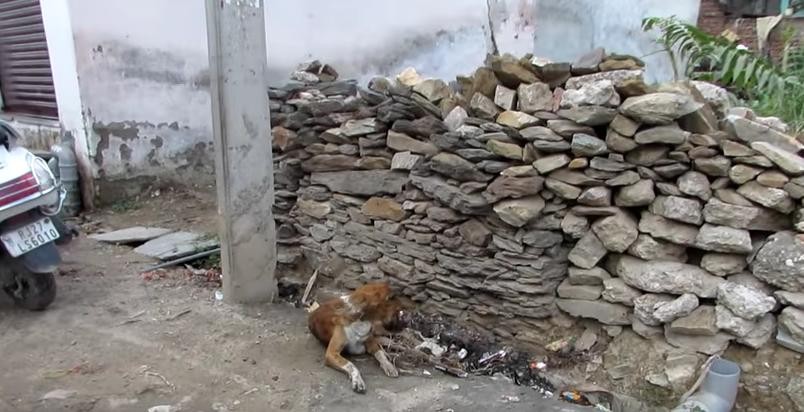 YouTube/Animal Aid Unlimited
People called Animal Aid Unlimited, an organization in India, which came immediately to help him. Sidney turned his head away refusing to look at anyone.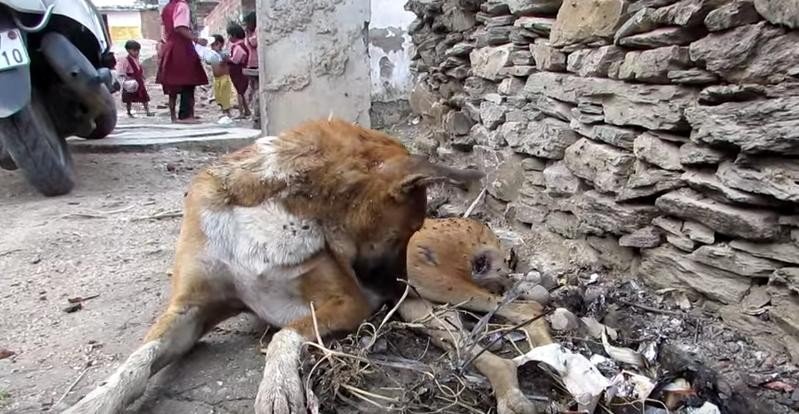 When he realized they came to help him, he turned his head and let them come close to him.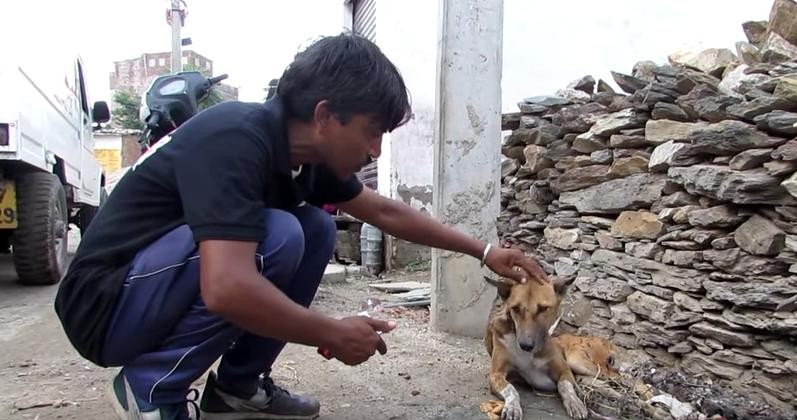 YouTube/Animal Aid Unlimited
Sidney's rescuers covered him with a blanket and took him to the shelter, hoping they will be able to help him.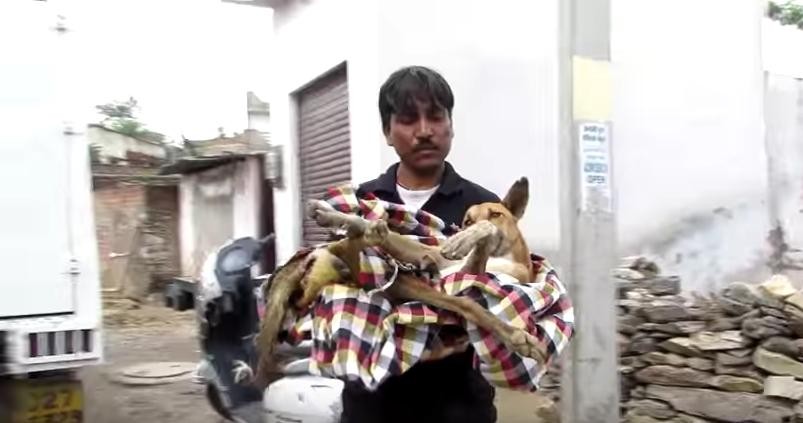 YouTube/Animal Aid Unlimited
Watch the video onthe next page: