She is Raggedy Ann – when they rescued this 14 years old cat, she had the same weight as a 4 month old kitten. Though nobody expected she will be able to recover, she proved them wrong!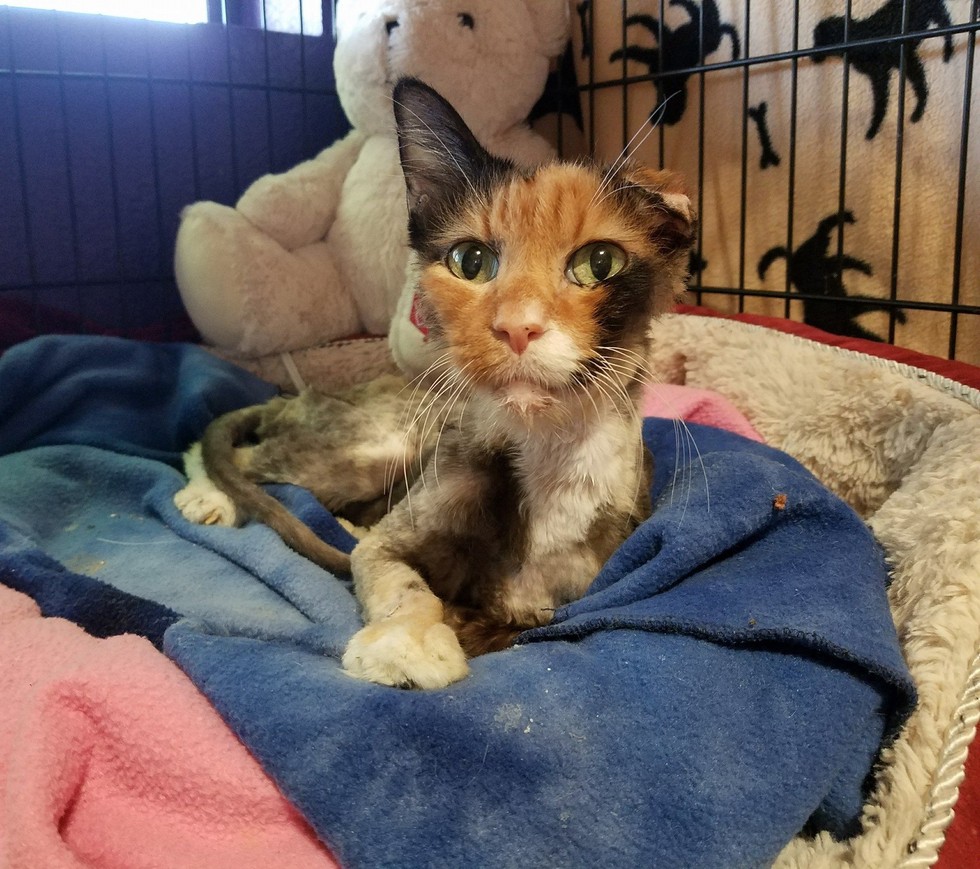 Credit: Saving Raggedy Ann- A Foster Story
Raggedy Ann weight was 3 pounds and 15 ounces, when Saving One Life – the rescue group from Chandler, Arizona – found her.
Before being rescued, Ann was living in a double-wide mobile home with 40 other cats and 2 dogs. They didn't expect this skin and bones cat will survive.
"When the director and I saw the photo, our hearts just broke!" said Brianne Youngberg, fosterer of Saving One Life.
"Our wonderful director agreed that she is the reason that Saving One Life exist, but warned me that just from that photograph my fostering would more than likely be hospice care."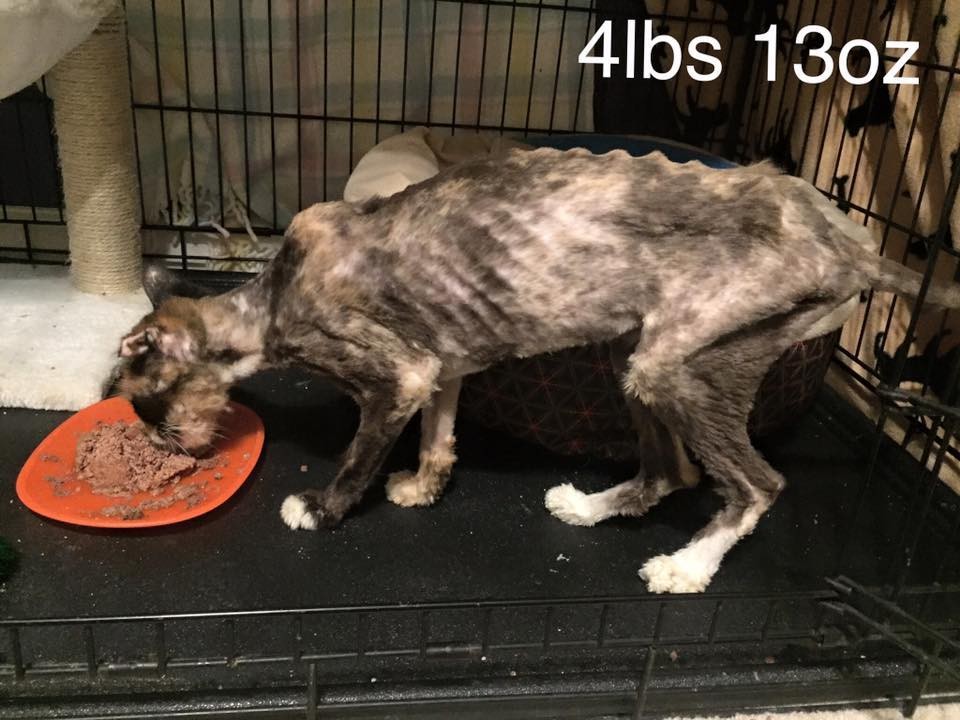 Credit: Saving Raggedy Ann- A Foster Story
"The first night she was home with me, she slept so soundly that at one point I swore she had passed. However, she proved us all wrong." Brianne said.
Ann is a true fighter. She started recovering, and every day she gains a few ounces.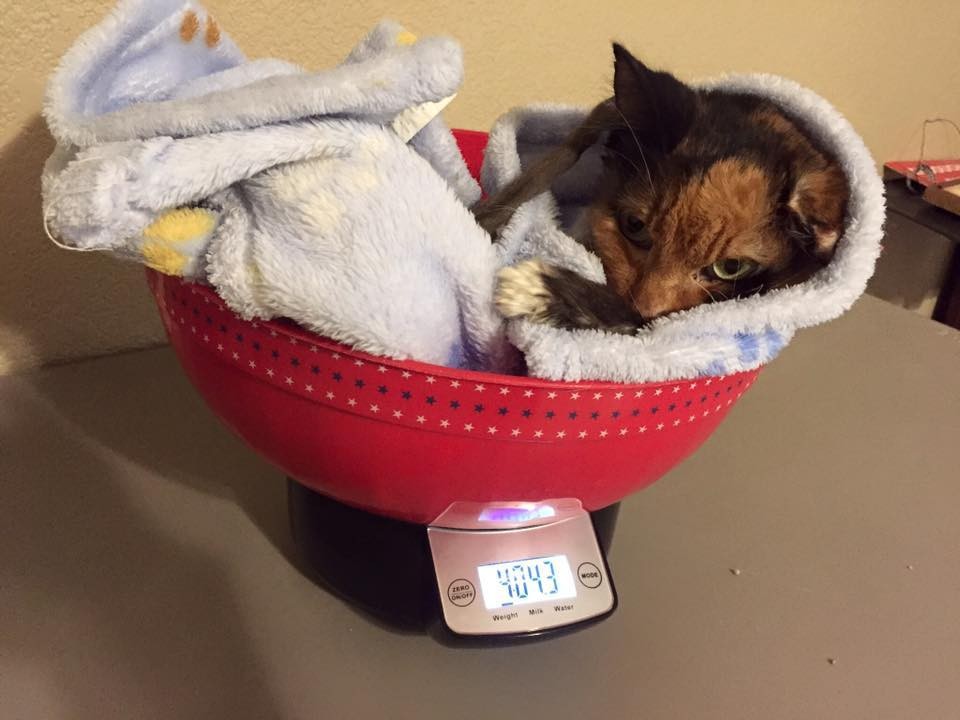 Credit: Saving Raggedy Ann- A Foster StorySeverely malnourished cats, need some time for their body to get used to food. She could barely lift her head due to muscle atrophy.
They prepared a warm and comfortable environment so Ann could focus on healing.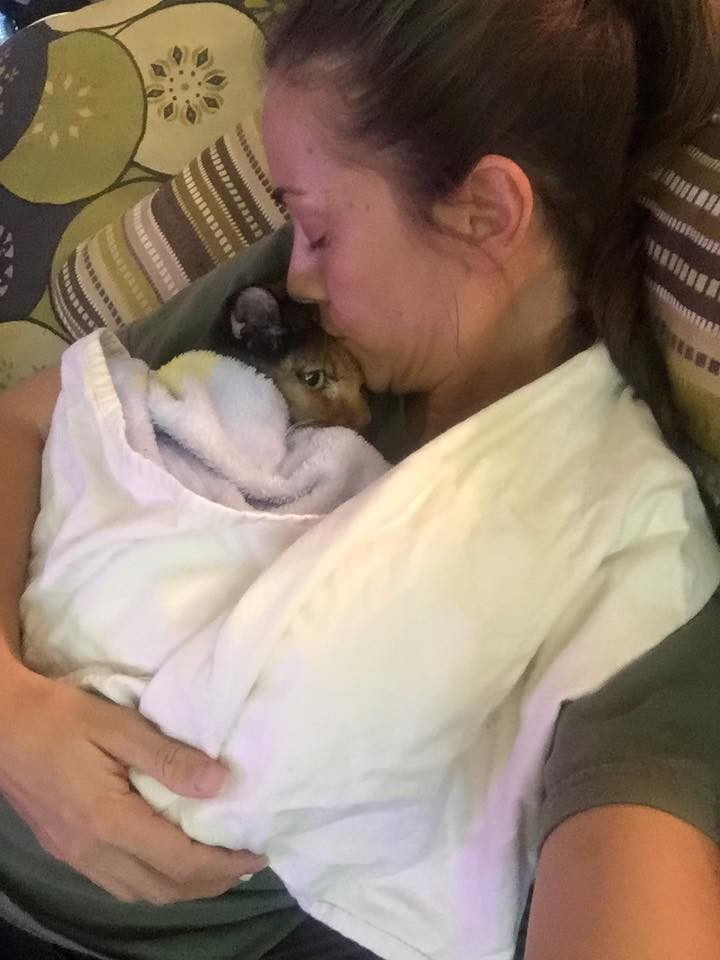 Credit: Saving Raggedy Ann- A Foster Story
Read more on the next page: