A kind hearted man heard meowing from outside his work place and decided to investigate. He found a tiny kitten cowering by the fence and crying for help. Her eyes were stuck shut, but as soon as the man started petting her, she felt loved.
Leo was at work one morning when he found the kitten all by herself. "She was alone, and crying. Both of her eyes were crusted shut," Laney, Leo's wife, told Love Meow.
The kitten couldn't see and just kept crying, but as soon as he started talking to her and petting her gently on the back, she calmed down and felt comforted.
"He called me, and I headed over with the cat carrier. We were able to get one of her eyes to open within an hour, and she got the other one open on her own."
"He did a very thorough search of the area, and saw no other cats or kittens," Laney told Love Meow.
They took the kitten to the vet and got her treated. The next morning, her eyes looked much better. They gave her a bath and removed a ton of fleas from her.
She was named Daenerys Targaryen! Dany for short.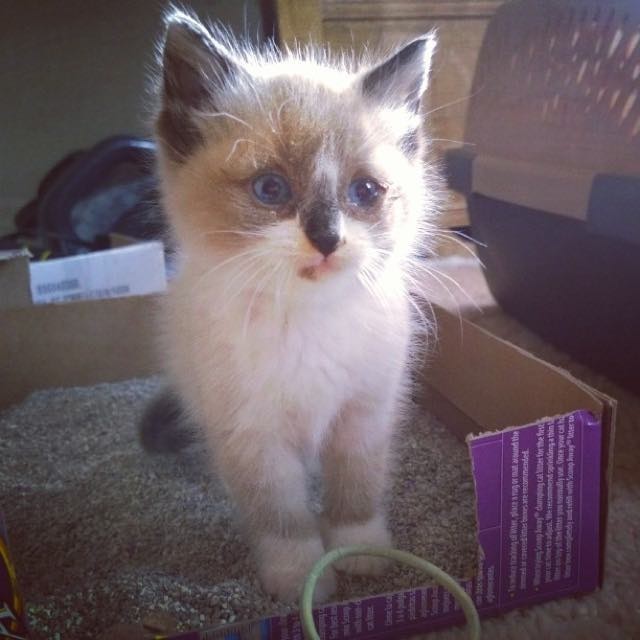 Photo: @skidstagram1
Dany met Skidmark, who was saved from an intersection by Laney.
The two became best friends.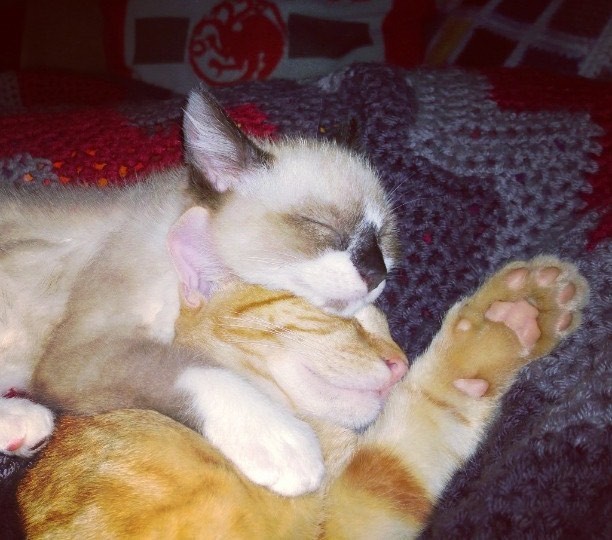 Photo: @skidstagram1
Watch the cute video on the next page: