Thailand – a dog was dumped and left on the streets by its owner. It was very dangerous for the dog, that street is crammed with heavy traffic.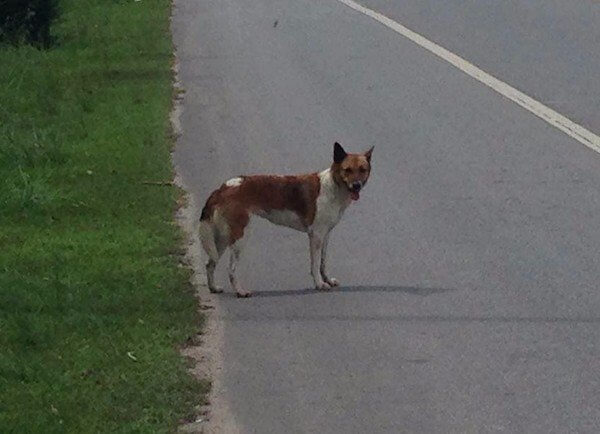 It seems he was looking for someone to come, to take him back.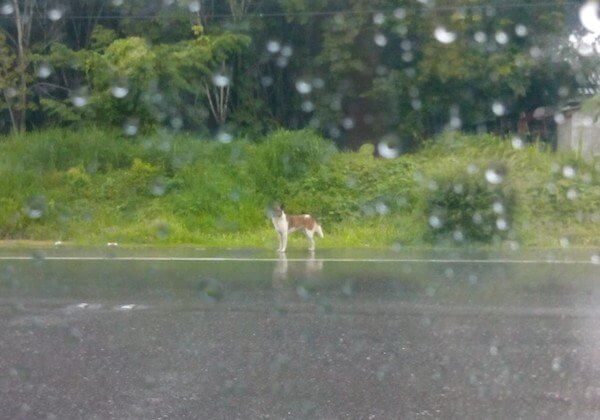 The dog spent weeks waiting in the rain and avoided cars and people. He wished for nothing else, other than his master.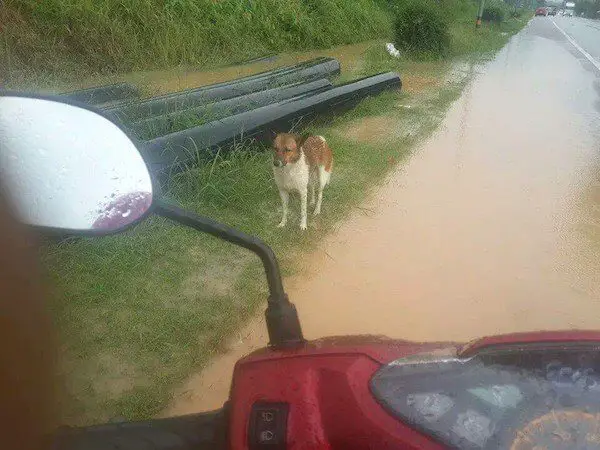 Kind people brought him food, water and umbrellas to form a shelter.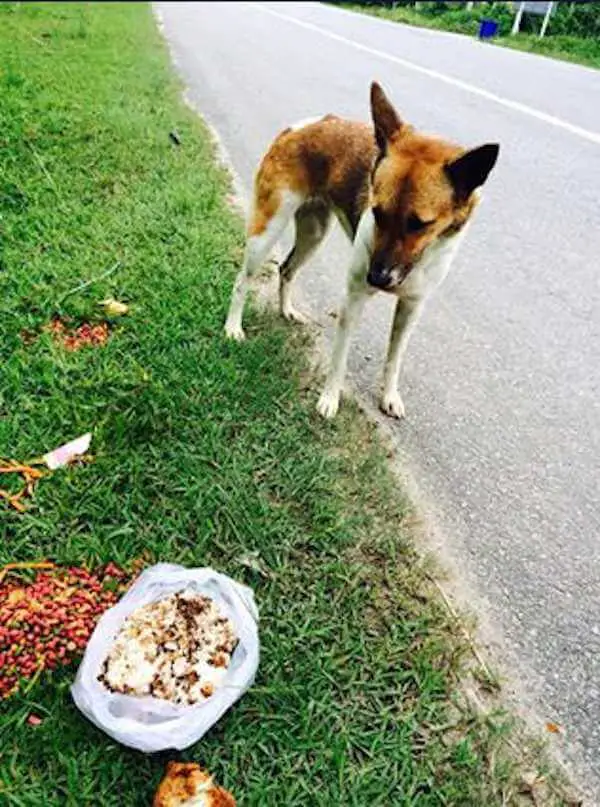 Two months have passed but his owner was nowhere to be found.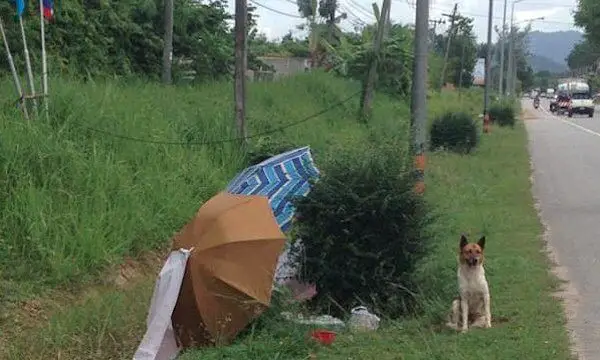 Read more on the next page: