This bus driver from Buenos Aires, Argentina, went viral last Tuesday. A severe thunderstorm hit the town and took it upon himself to give a free ride to some unlikely passengers.
He stopped the bus after he spotted one pair of stray dogs shivering in the cold.
The human passengers understood the driver's kindness and compassion for these animals.
"They were two very scared little dogs. He never tried to put them off. He spoke to them like they were his own," Stella Maris San Martin said.
One passenger took a photo of one of the dogs resting underneath the bus driver's feet, cowering in fear from the thunderous boom of the lightening.
The driver has chosen to remain anonymous and has not come forward to accept congratulations for his warm gesture.
One Facebook post, that described the drivers actions that day has been shared more than 10,000 times.
Usually, animals aren't on the buses, but this driver's gesture made him a real hero!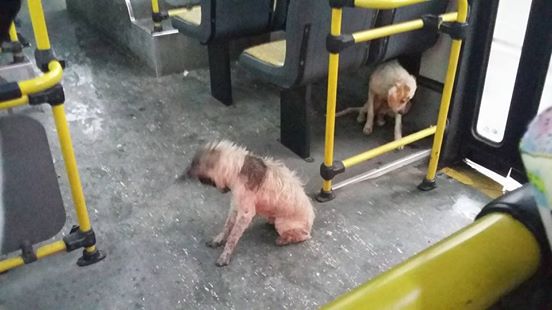 Remember to like our page and share this post with your friends!