No one believed this tiny kitten will survive but he proved them wrong! He's Yuri!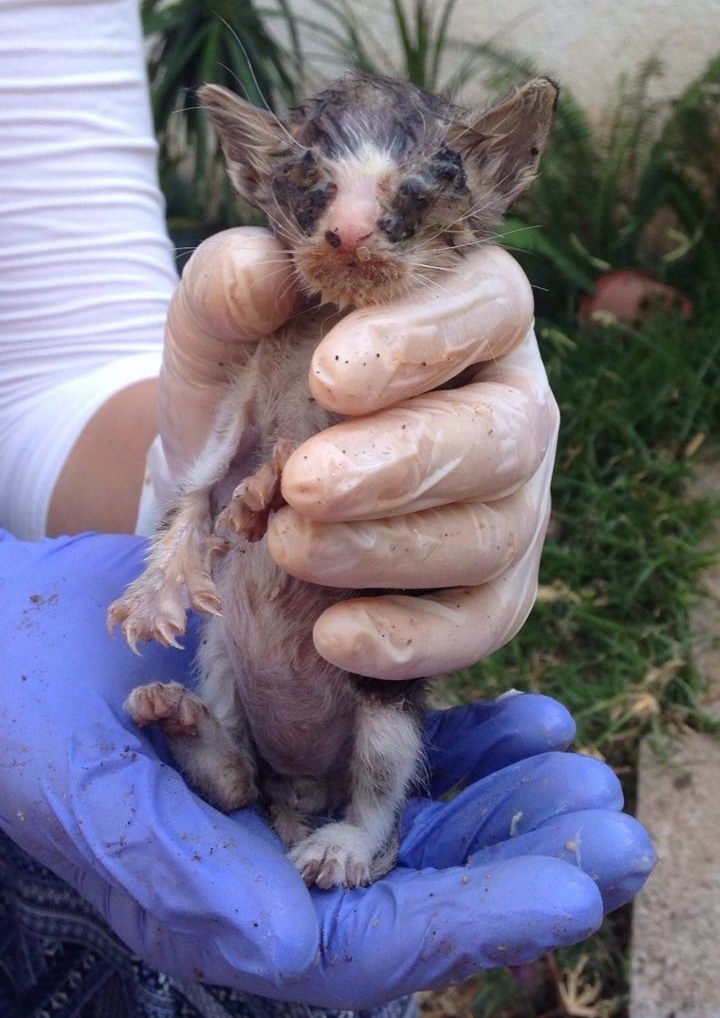 Credit: Max and Roni
He was nearly dead when he was found along with his sister. "My family found him and his sister in a garbage bin near a sewer, they were about two weeks old," Max said.
Max's parents adopted Yuri's sister but they did not believe Yuri will be able to recover. Max refused to give up on this emaciated cat and decided to offer him a chance to fight for his life.
"It was very obvious that he wanted to keep going. His life was full of a lot of turns for the worse but he somehow had the will to live."
Yuri had a severe case of cat flu. After he was given a much-needed bath, they kept him warm and filled his empty belly with food.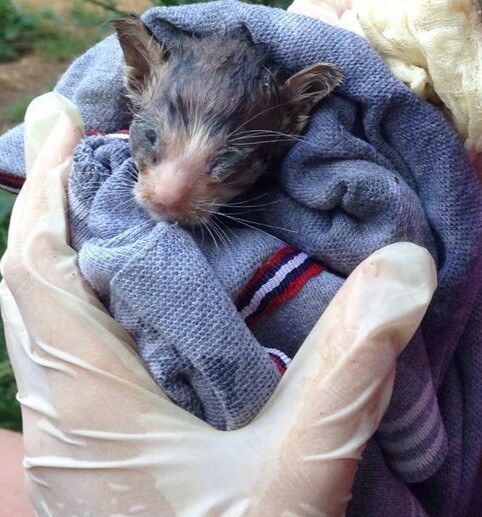 Credit: Max and Roni
Max and his girlfriend Roni received some discouraging news. The vet said Yuri's eyes wouldn't be able to recover because he wouldn't survive.
They were told that if miraculously the kitten survives, they would have to get in a strict regimen to clean his eyes day and night with warm water and anti-biotic cream.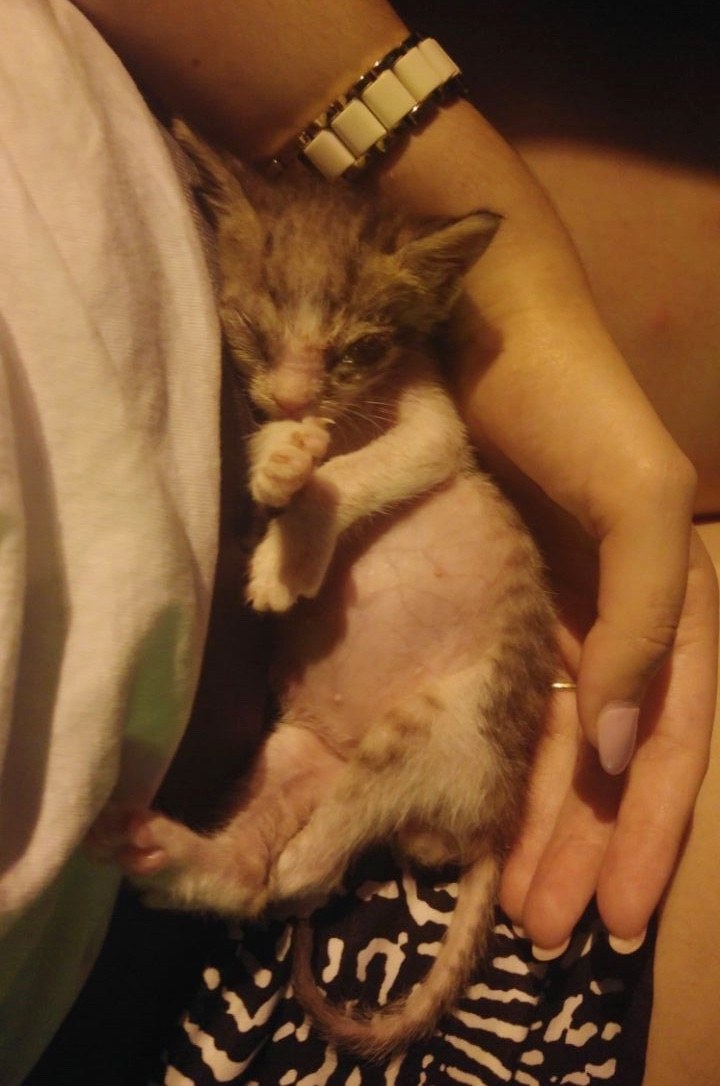 Credit: Max and Roni
Every three hours, they cleansed the kitten around the eyes and administrated medication as instructed.
"My girlfriend had to take him to work every day for two months. Thinking back we had a lot of heart breaking moments when we were sure that he wouldn't make it. We didn't know much of taking care of kittens but we did our best," Max said.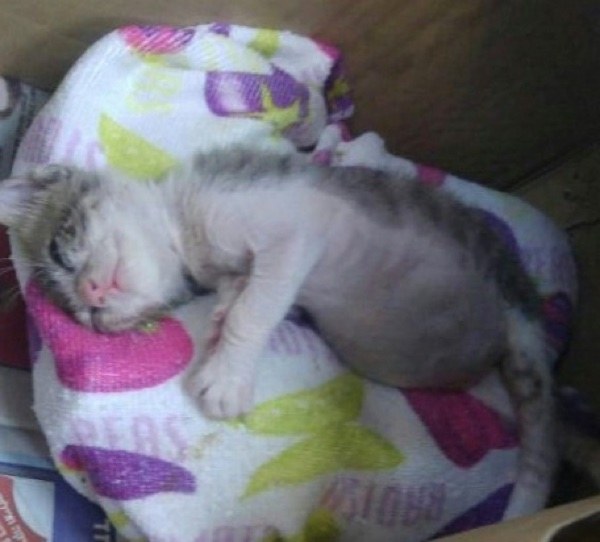 Credit: Max and Roni
Read more on the next page: