This kind woman decided to save a three-month old kitten and offer him a second chance to life! He's Titus the one-eyed cat!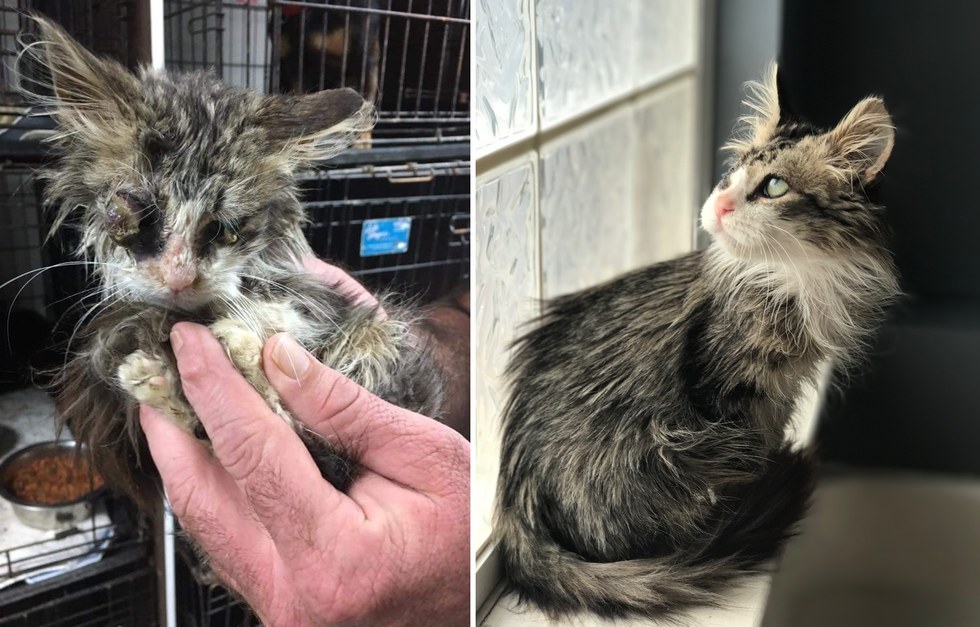 Credit: Kaitlyn Roy
When he was rescued, Titus was 14 ounces had a protruding eye, a respiratory infection and was malnourished.
He was set to be euthanized. Fortunately, Holly Wise from Union, South Carolina decided to start a funds raising campaign to have him treated.
She knew he will lose his eye and will have to be surgically removed.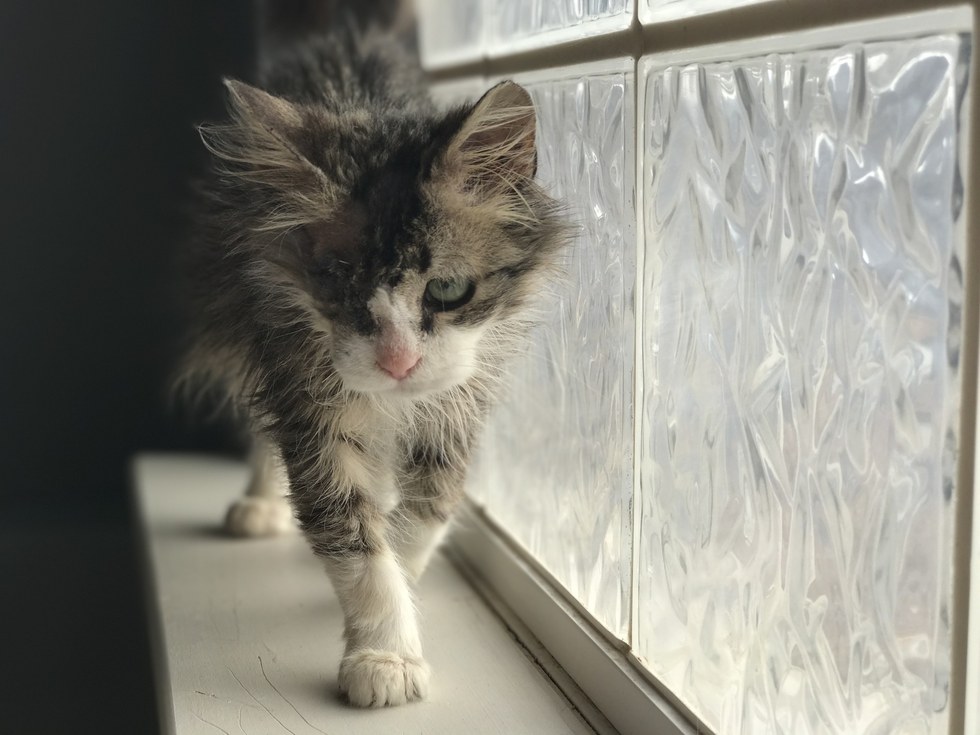 Credit: Kaitlyn Roy
Paws Up Rescue and Resources (PURR) found him a house after the difficult surgery.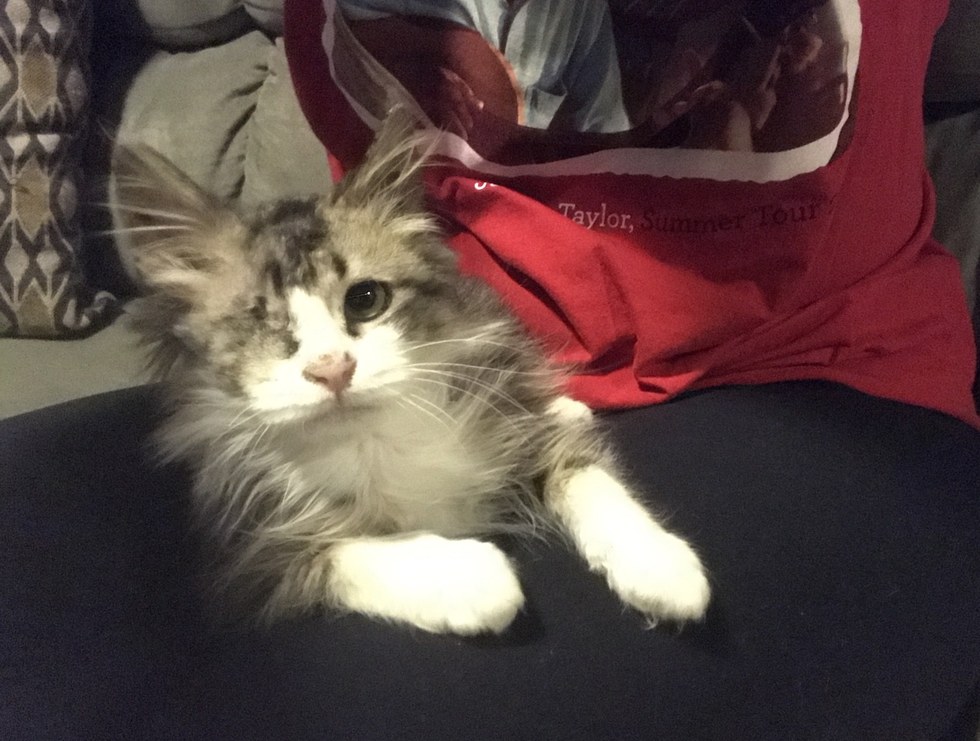 Credit: Kaitlyn Roy
Titus made an amazing recovery.
"He now eats all that his little heart desire and is a healthy weight! If you spend time with him when he is in a quiet area, he climbs and rubs all over you."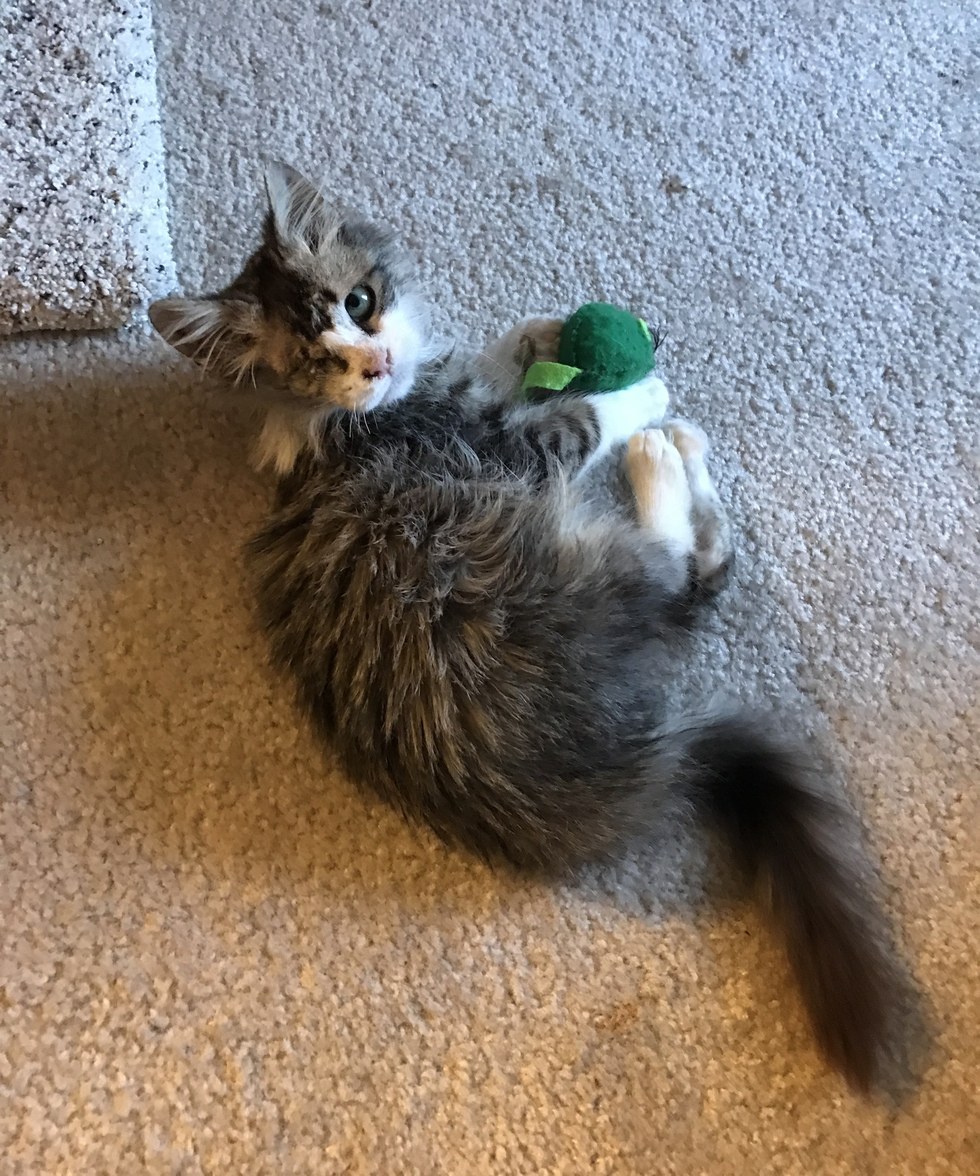 Credit: Kaitlyn Roy
Read more on the next page: