Kenji and Sophia – they grew up together on a meat farm in South Korea but they were adopted by different families.
They were rescued and sent to the U.S. to find some lovely homes. Kenji went to Sweet Paws Rescue in Massachusetts, where he found his new owner, Lindsay Goldstein.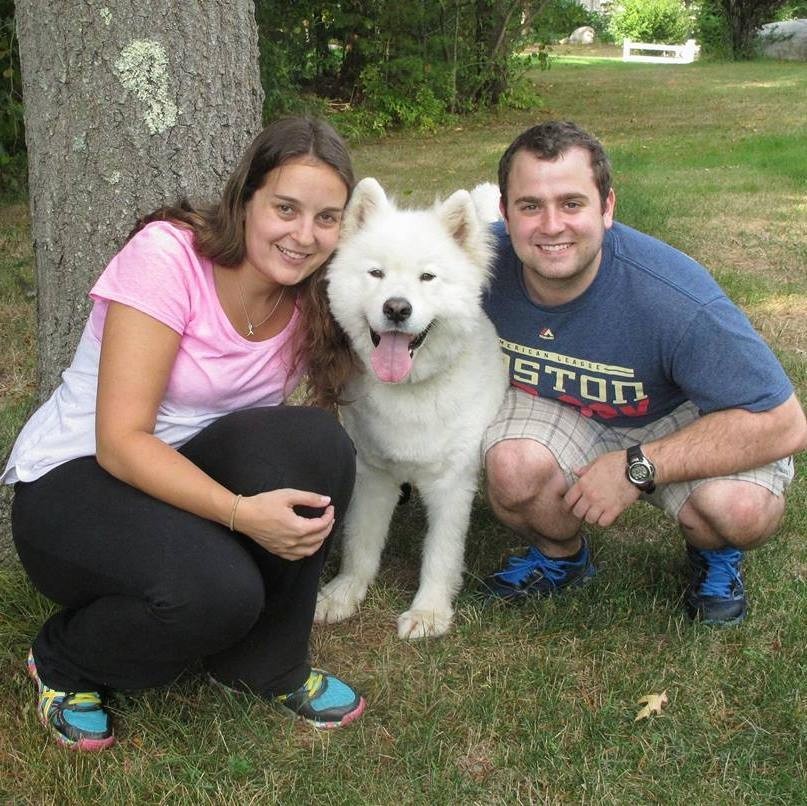 Lindsay Goldstein
"He's the sweetest dog! He's so calm and affectionate, and loves attention and belly rubs. When he's excited he lets us know with his deep howls." Goldstein said.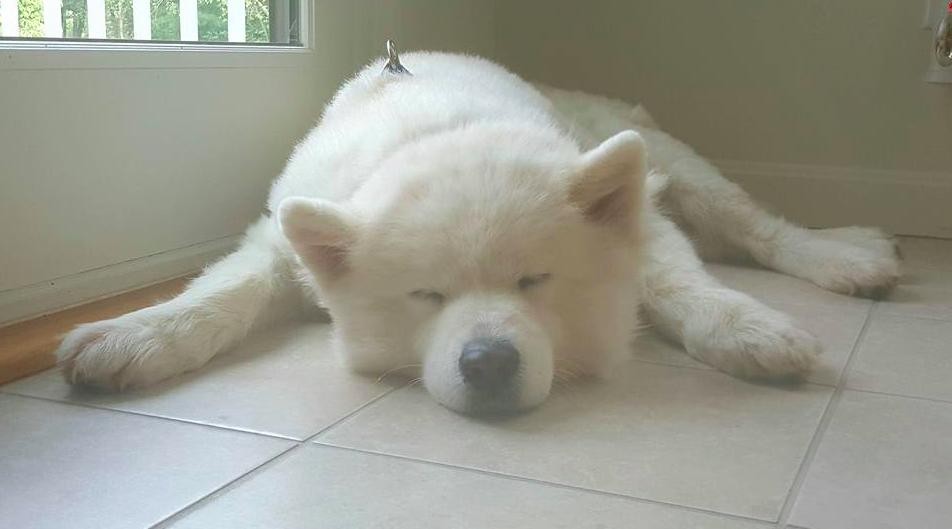 Lindsay Goldstein
Kenji loved his new family and was adapting well but he wasn't a huge fan of other dogs — until he was reunited with Sophia.
Kenji's family knew about Sophia and they decided to prepare him a surprise. They tracked down Sophia's family and agreed with them to find a day to meet up.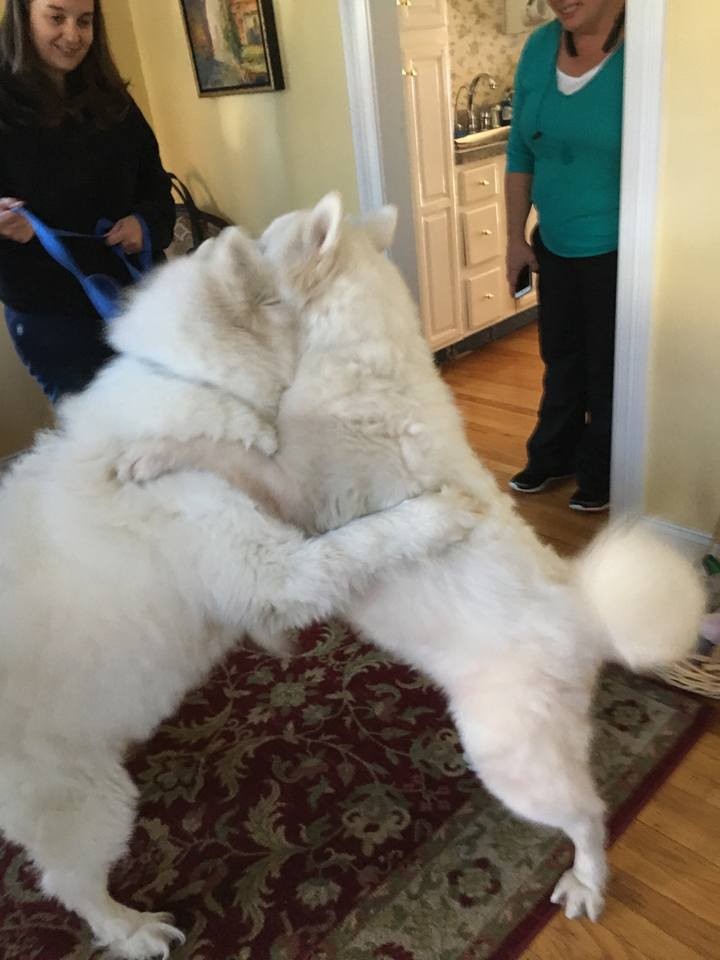 Lindsay Goldstein
Watch the video on the next page: