If ever there was a portrait of despair, it was a dog standing in the cold driving rain in front of a North Carolina convenience store.
She seemed to have given up on everything. Even staying dry.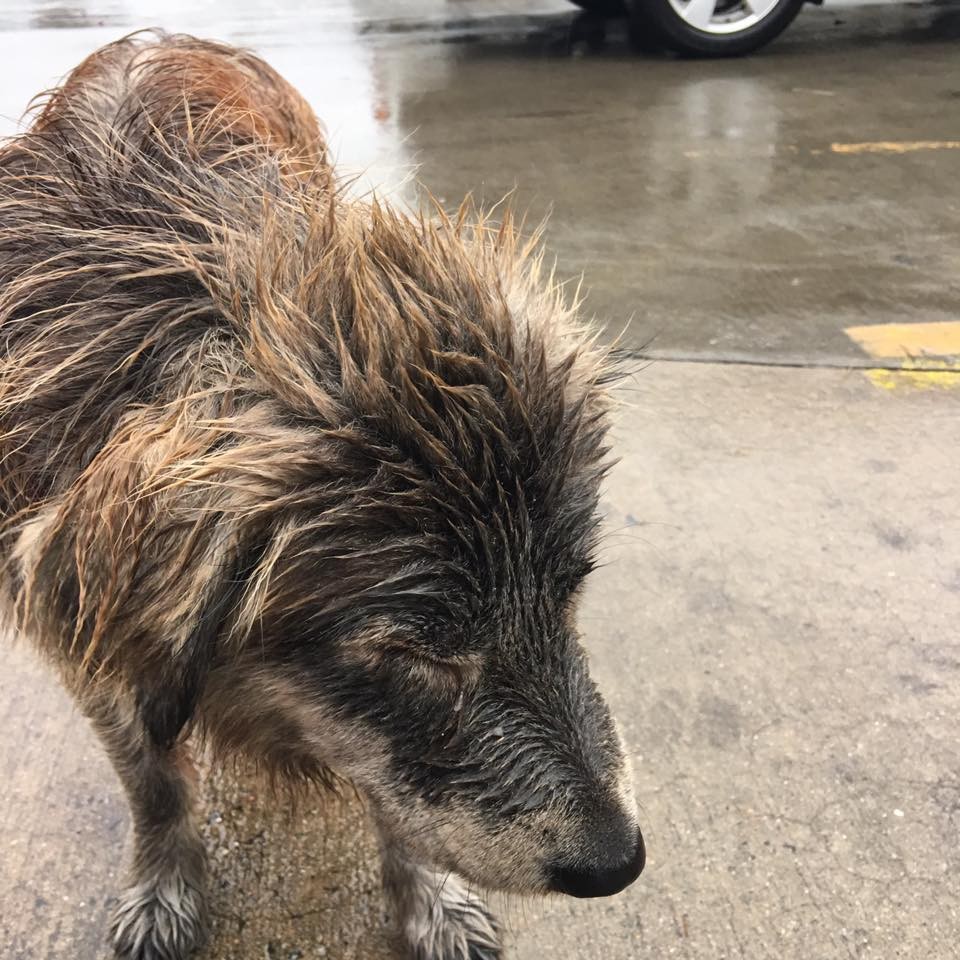 Valinda Cortez
But others refused to give up on her. In fact, Valinda Cortez was still in her pajamas and flip-flops that Sunday morning when she stopped at the store and spotted the drenched dog.
"When I got out of the car, my heart sank," Cortez tells The Dodo. "This poor baby had been out in the rain and cold for a long time. She was freezing."
"It was apparent to me that this baby had been dumped," she adds.
Although terrified, the dog didn't flinch when Cortez draped a blanket over her.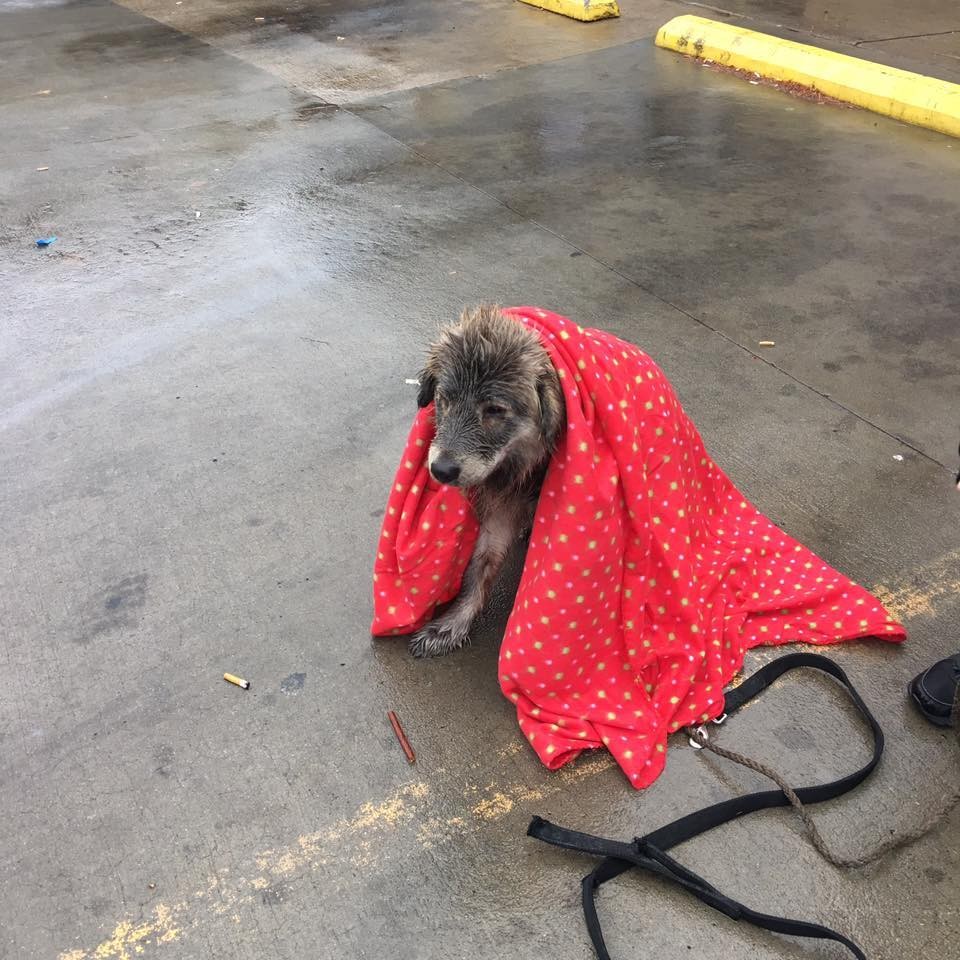 Valinda Cortez
Nor did she move when the woman offered her hand.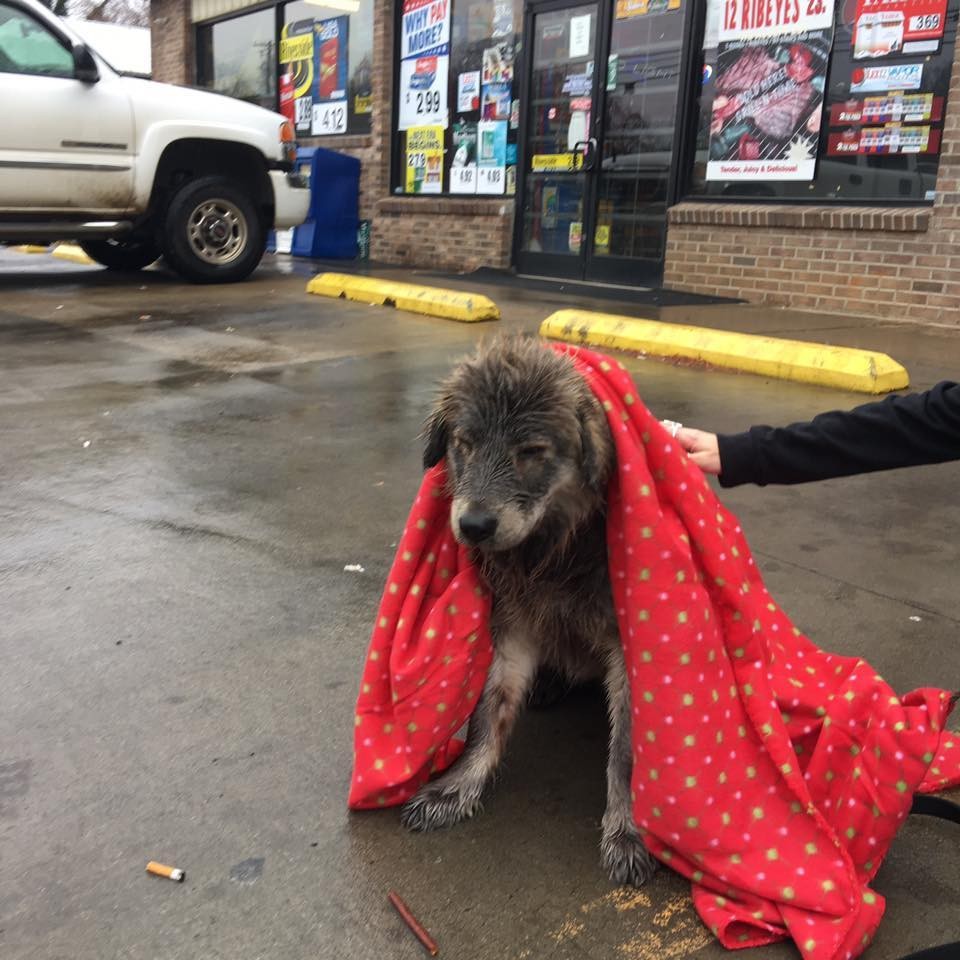 Valinda Cortez
Read more on the next page: