A cat was found with his paws frozen in ice unable to move during harsh weather. A man and his wife went on a mission to save him. The winter in the town of Zlatoust, Russia has been relentless. A man named Sergey Baranov discovered a cat whose paws were stuck in the ice.
He said the cat was trying to hide underneath his car to seek warmth, but the icy cold weather eventually froze his paws and wedged him in the snow. Baranov moved his car and got his wife, Yelena, to help him rescue the cat.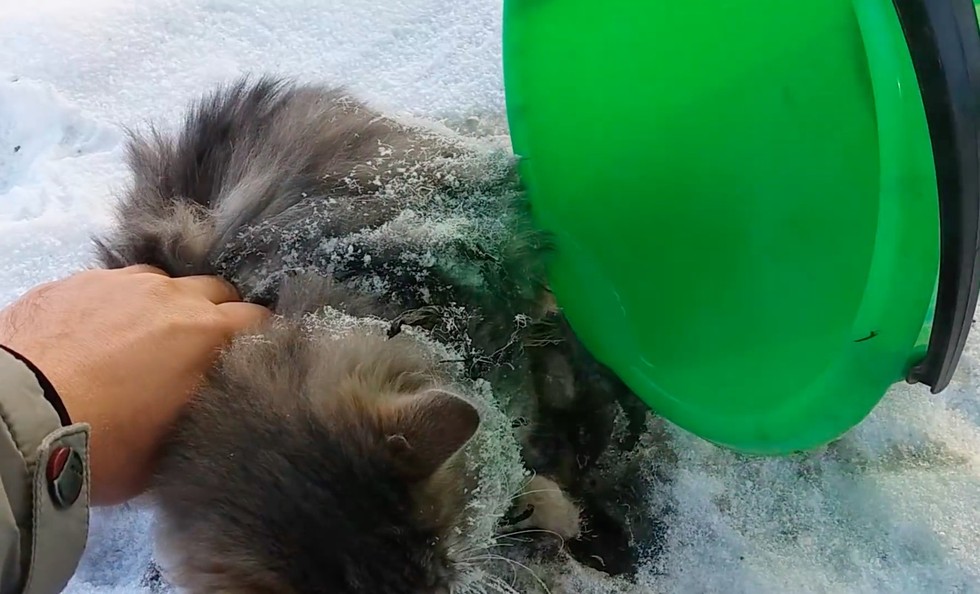 Watch the rescue video below!

Share it on Facebook
video
The fluffy feline was stuck in cold temperatures that were as low as -35°C (-31°F). A blanket of ice encased his fur coat and his whiskers were caked in frost.
Yelena immediately went to get a bucket of warm water to help defrost the ice while her husband stayed put to watch over the cat.
After several buckets of warm water, they were able to safely free his paws from the ice and quickly wrapped him up with a large blanket and brought him inside their house.
Watch the end of this story on the next page: