Phoebie – is a tiny 5 week old kitten born with broken front legs. After one month she got a chance to walk for the first time.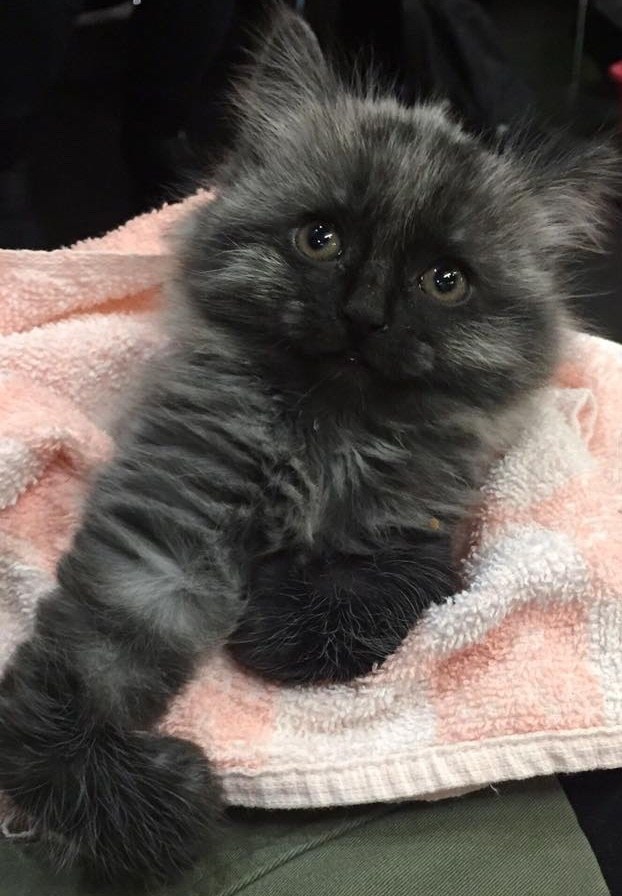 This kitty came to Chatons Orphelins Montréal having broken front legs looking for a chance at a better life.
"She was born with a deformation which caused her two front legs to bend at a 90 degree angle." Celine Crom said.
Here is Phoebie, one week after she arrived at Chatons Orphelins Montréal.
Read more on the next page: