When Romina Pitton's fiancé abruptly called off their engagement just days before their wedding in Argentina, she refused to let it spoil her big day. Instead, Pitton decided to embrace the opportunity to celebrate the fact that she was now single, but still far from sad and alone.
Filling in for the person who left her at the alter was a much more faithful companion — Pitton's little dog, Regina.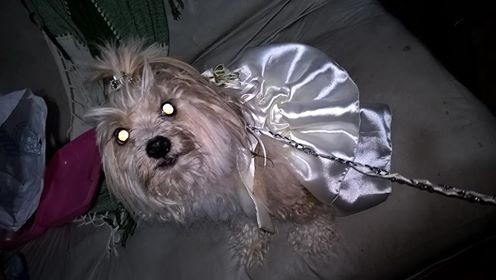 Romina Pitton
With the planned ceremony's venue already reserved for earlier this week, and invitations all long sent, Pitton went ahead and threw a grand bash anyway. Rather than a union between two people, this was what Pitton called a single wedding.
And her little dog wouldn't have missed it for the world.
"Regina is affectionate in the saddest moments," Pitton told The Dodo. "She loves wearing dresses and is very content."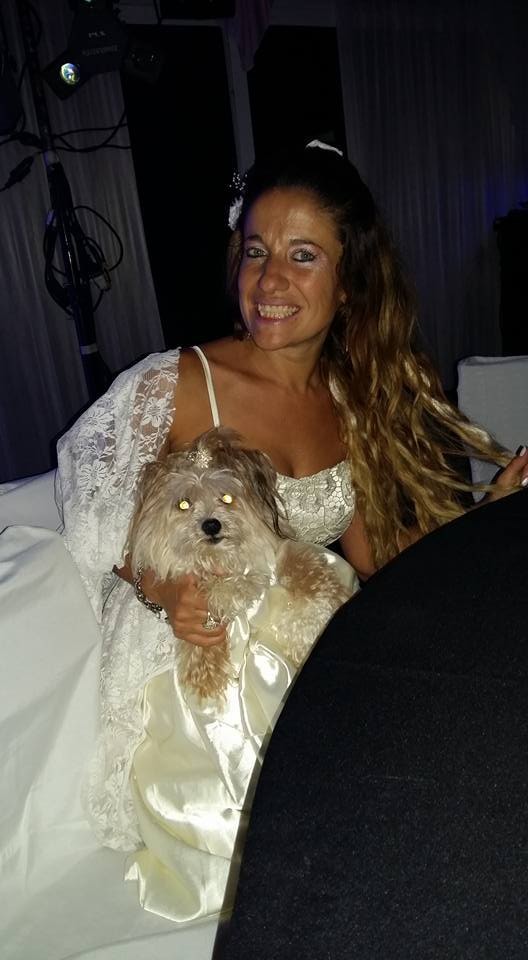 Romina Pitton
That little dog, whom Pitton calls "my divine," wasn't the only one in attendance, of course. The would-be-bride's family and friends were all there, too.
Read more on the next page: