Buttercup – this 13 year old cat is so happy to be free from a pound of matted fur. He looks unrecognizable now!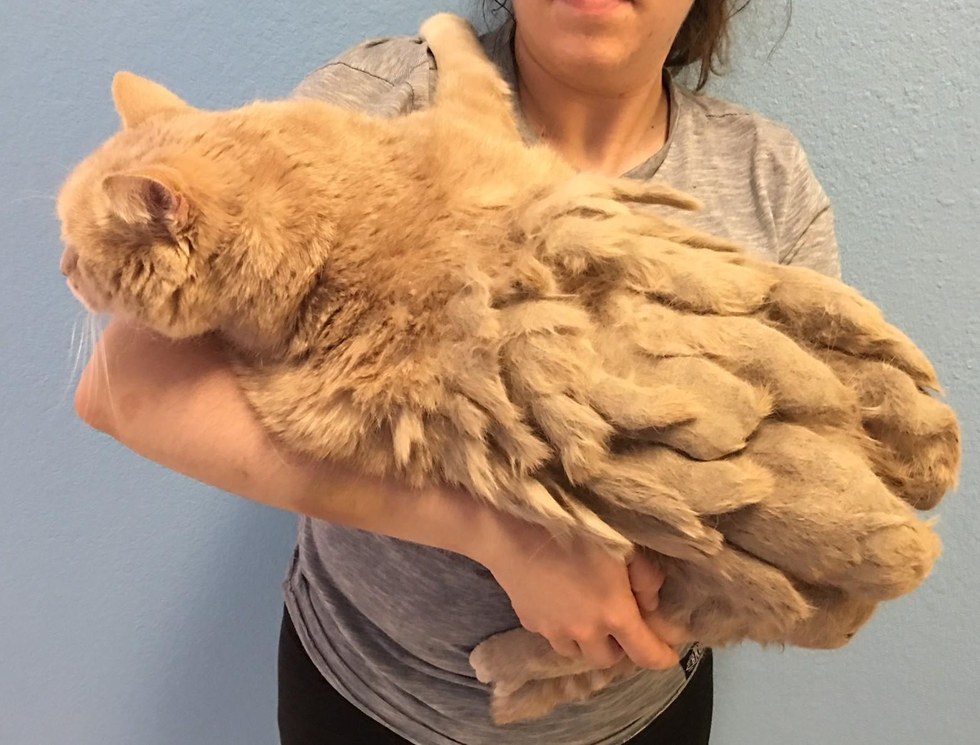 This senior cat was found carrying a big amount of matted fur because for many years, he had been living a stray life.
His previous owners abandoned him when they moved out. Neighbors offere him food and water, but nobody cared to remove the matted fur. One day, a good man spotted him and brought him to the Nevada SPCA.
"This docile boy, 13 years of age and 24 pounds in weight, was suffering from some of the most severe matting on a feline that we have seen in years," Nevada SPCA said.
"It took hours to shave him. I believe they had to take many breaks to reduce the stress."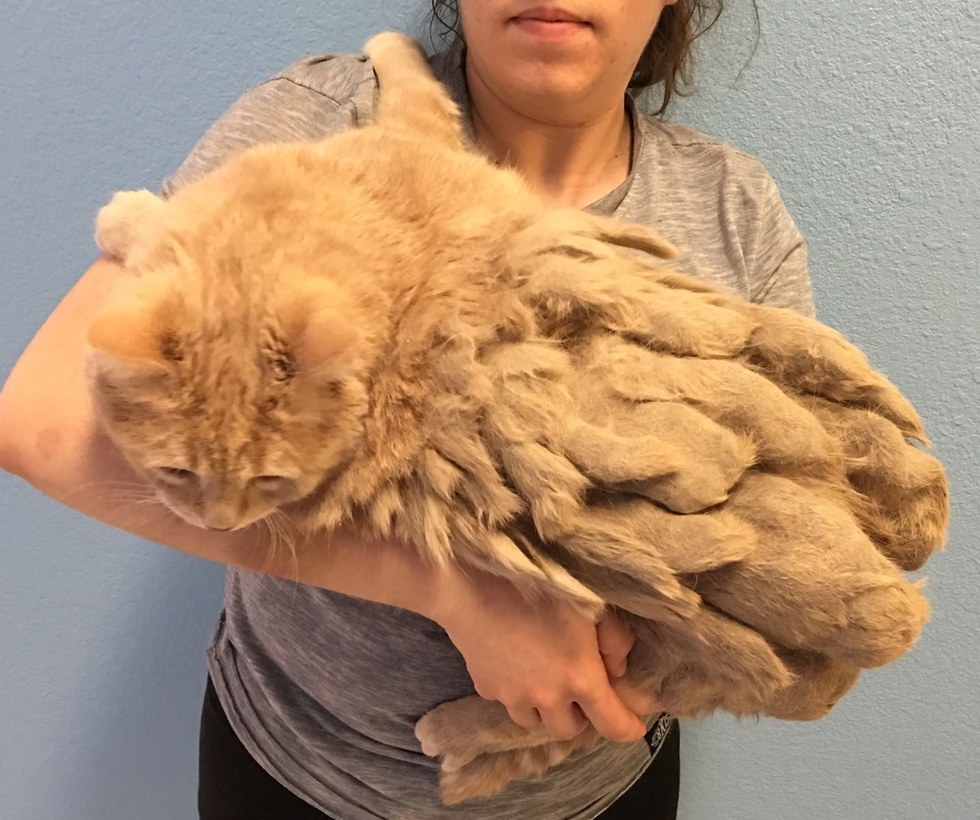 While shaving off all the mats and knots, many staff members couldn't hold back their tears.
"His skin was horrible and dry. They applied oils and lotions to help heal and soothe."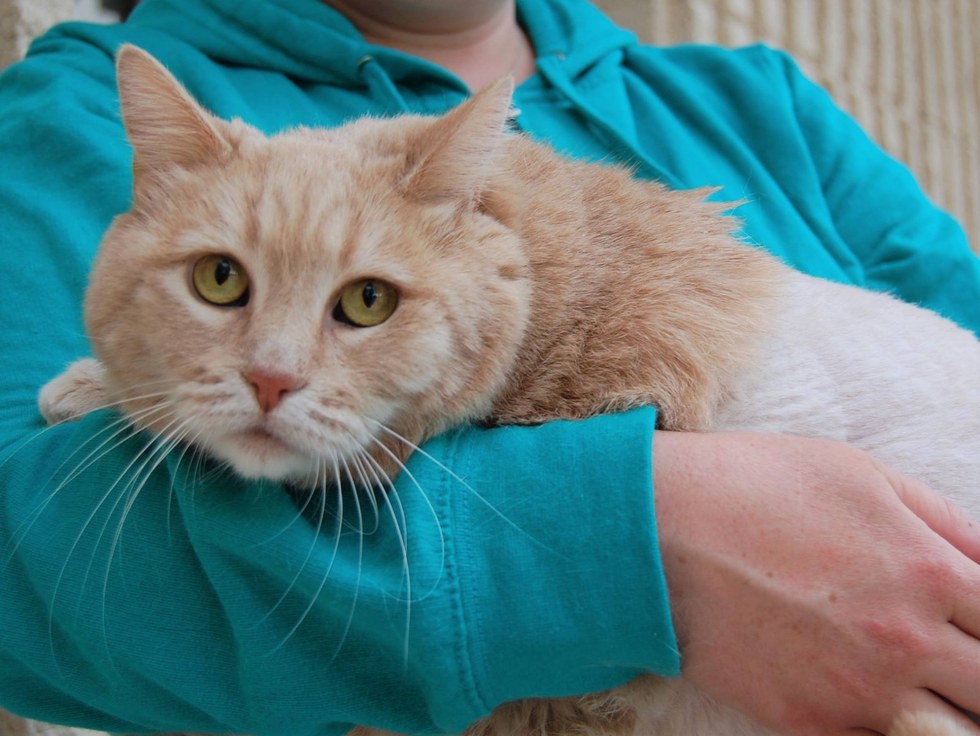 Buttercup is making incredible improvement every day! He's on a diet with premium food and his skin is treated daily with special oils.
"Buttercup loves being held in gentle arms or cuddling up in cozy cat beds. He is great with other sweet cats. Please share his post to help him finally know and experience what a loving and responsible home feels like, at long, long last."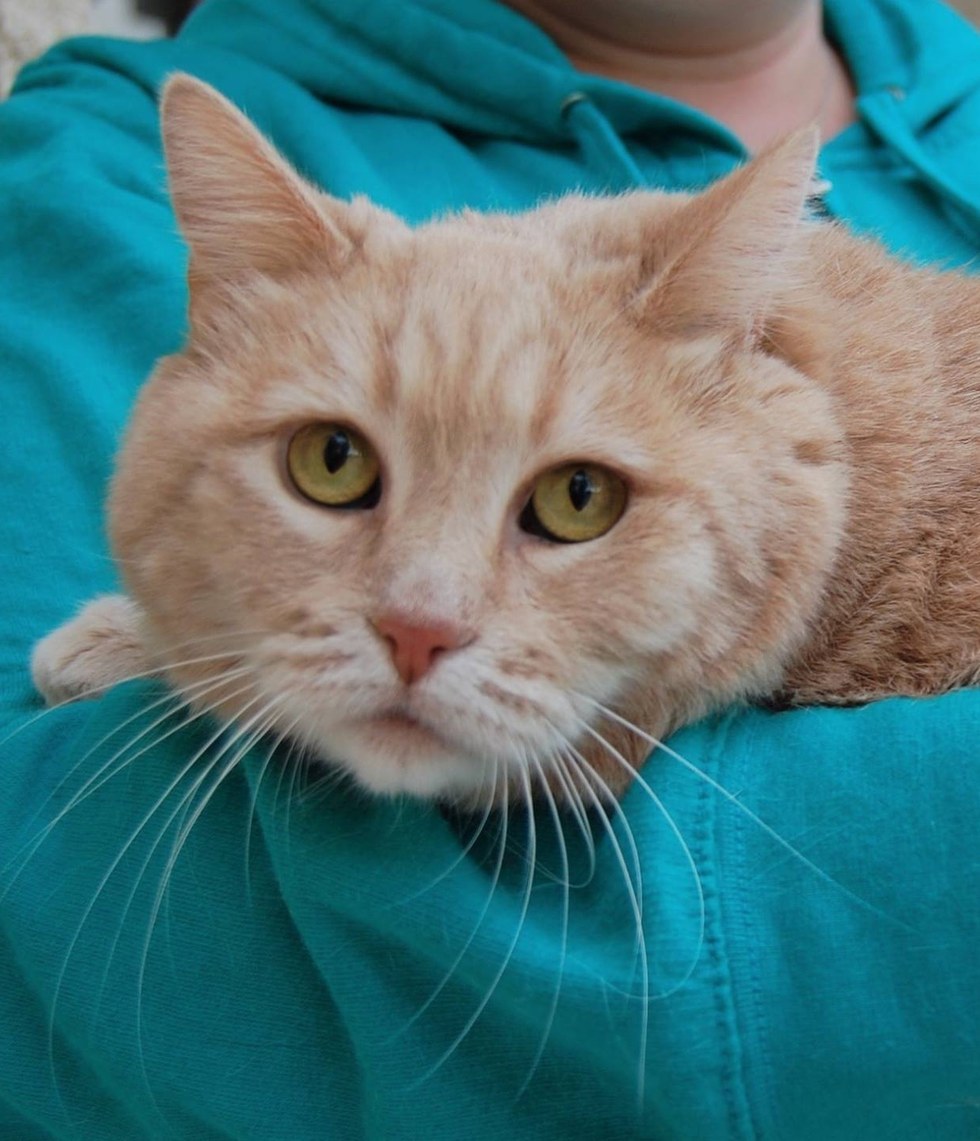 Remember to like our page and share this post with your friends!